Music Therapy Tree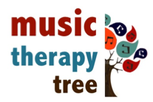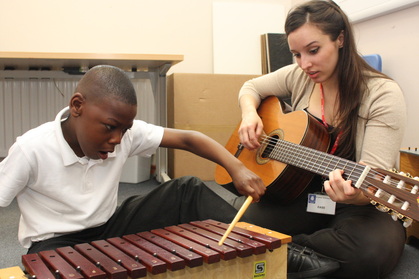 Our school community is inspired by the Parable of the Sower (Matthew 13) where we are encouraged to think about and understand that the smallest things have the greatest potential when they are provided with the best environment for growth. This is exactly what we all strive for at St James'; a learning environment where all our children can flourish and grow in their own unique way.
The music therapy tree provides music therapy to children in mainstream primary schools across London. Our music therapist, Camilla Farrant, has provided music therapy sessions to our pupils since 2010, also running a successful choir that offers all children in the school an outlet for musical expression and enjoyment.
Music therapy sessions can be in group settings or 1:1 and take place on a regular, weekly basis. A session involves the use of interactive improvisation, composition, singing and playing, to promote communication, socialisation and engagement.
Music therapy has had an impact on our pupils':
communication skills (including listening and eye contact)
social skills and turn-taking
motivation, focus and alertness
self-esteem / sense of identity
self control
physical coordination
spontaneity and creativity
All children can thrive in a mainstream environment, but some need that little extra support to help them through their education. We believe that all children can reach their potential through music.