Art and Design
Curriculum Intent
At St James' Primary School, we value the creative arts subjects covered within our Art and DT units of work. We strongly feel that children's creativity should be fostered and that these subjects are an important part of a broad and balanced curriculum. Art and Design provides a wealth of opportunities to express, not only individual creativity, but also those of artists from around the world, in which children across the school are able to study and appreciate.
We believe that high quality art and design education inspires and engages our pupils to experiment, invent and develop their skills and knowledge creatively. We encourage critical thinking within our art and design schemes of work and are in the process of making curriculum links in other subjects, such as the humanities, to ensure our pupils understand how art and design reflects our history and contributes to worldwide cultures and attitudes.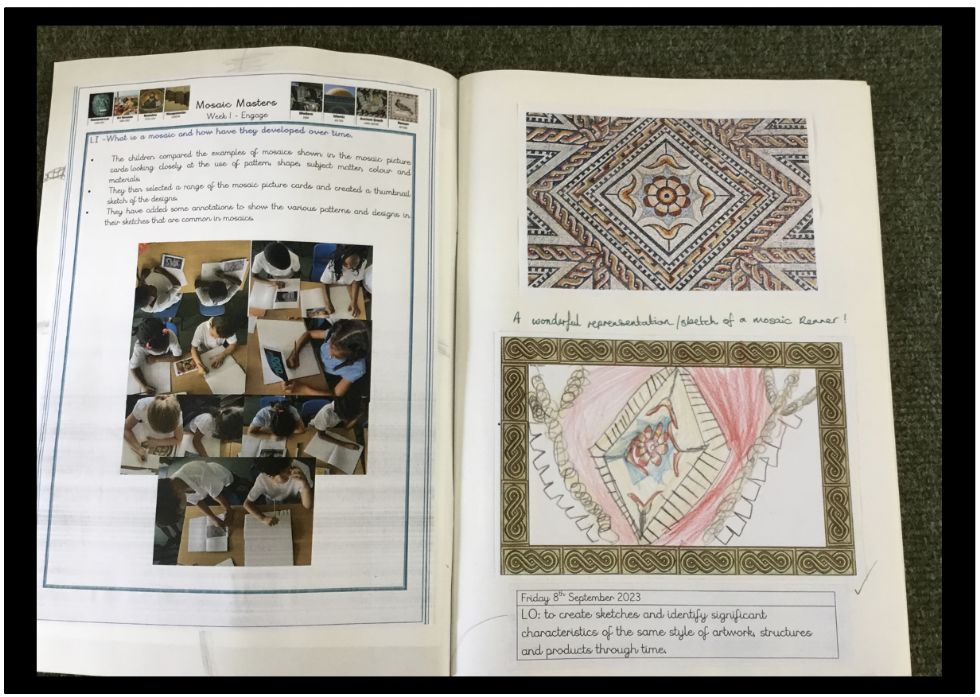 Aims
As outlined in the National Curriculum, we aim to ensure our pupils:
* produce creative work, exploring their ideas and recording their experiences
* become proficient in drawing, painting, sculpture and other art, craft and design techniques
* evaluate and analyse creative works using the language of art, craft and design
* know about great artists, craft makers and designers, and understand the historical and cultural development of their art forms.
Implementation
The teaching and implementation of the Art and Design Curriculum at St James' Primary School is based on the National Curriculum alongside Cornerstones Curriculum Maestro units of work to ensure a well-structured and coherent approach to art and design.
At St James, Art and Design are taught throughout the year with an even distribution of Art and Design Technology. All classes study three units of both Art and DT within each year group.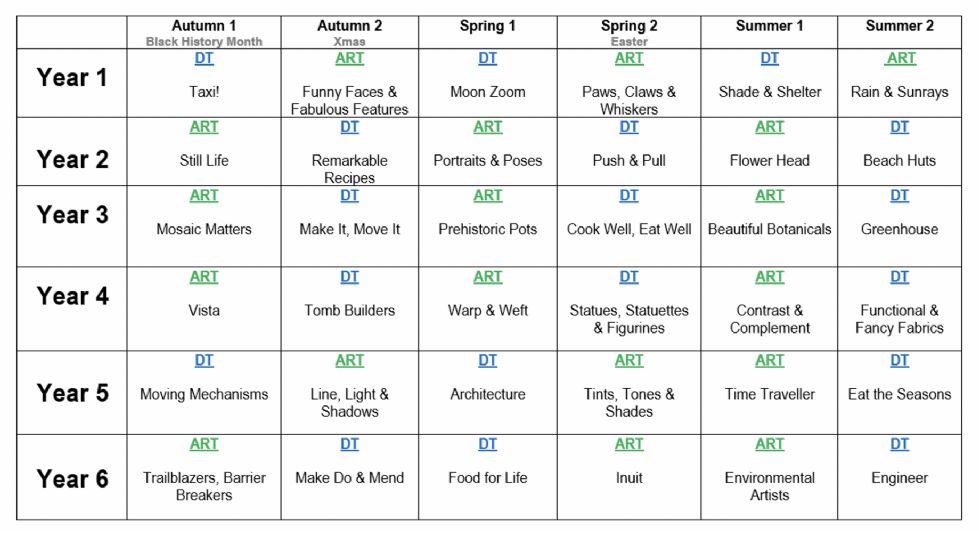 Through our curriculum, pupils are introduced to many significant artists such as Vincent van Gogh, Paul Cezanne, Hans Holbein, Claude Monet and Henri Matisse. Children are encouraged to evaluate and respond to a range of artworks.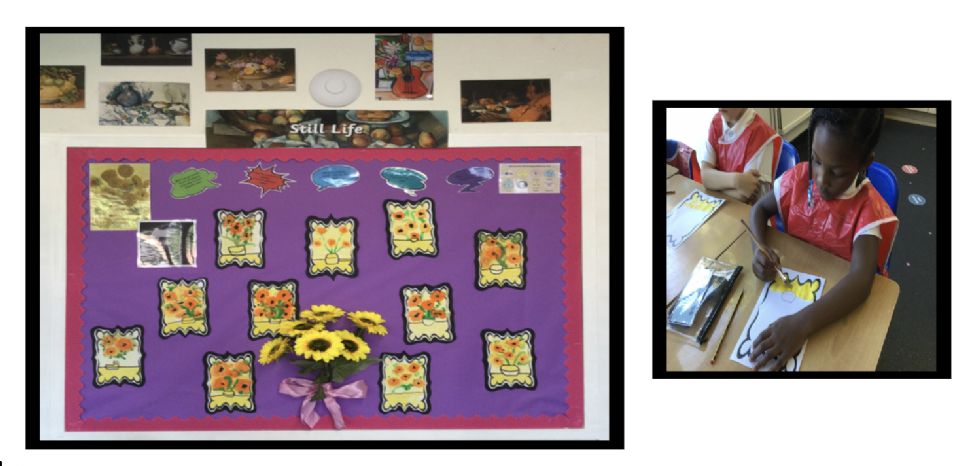 All the skills and knowledge within art and design that our children required to master are progressive and have been carefully mapped across the school within our skills and progression map to ensure continuity and progression form the Early Years through to Year 6. At St James' we have divided the art and design curriculum into strands, which include: Human Form, Creation, Generating Ideas, Evaluation, Malleable Materials, Painting, Printing & Colour, Landscapes, Comparing & Contrasting and Significant Artworks, People & Movements.
Learning is recorded in individual sketch books in KS2 and year group floor books are used in KS1.
Here is an example of this:

Impact
Through the teaching and learning of Art and Design at St James' children will foster an appreciation of art and design through their own personal development and those of others. They will be able to evaluate and discuss significant artists and continue to develop their skills and knowledge in future studies at KS3.