Our Houses led by Year 6
House points form our whole school reward system here at St James' CE Primary School.
It encourages a team ethos across the school and allows children of all ages to have a common goal.
Every child, from Reception to Year 6, is sorted into one of four houses:
Red - Ronaldo

Yellow - Edison

Green- Attenborough

Blue - Sharkey
The children will have opportunities to meet at least once every half-term as a house to discuss up-and-coming events.
Each year, the houses selected which yr6 pupils they would like to present them. - Here are are leaders this year: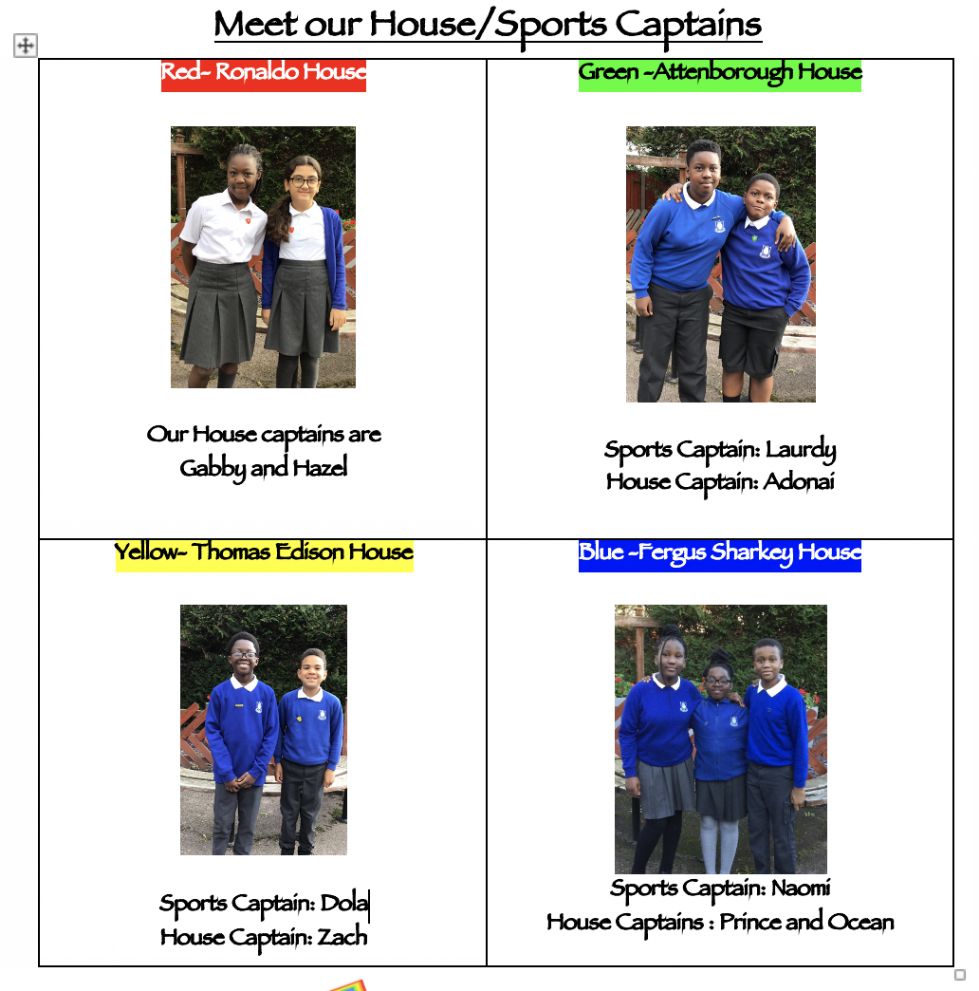 How are house points earned?
House points are given out as a recognition of achievement by individual children. They will include things such as:
Demonstration of our positive learning behaviours- whole body listening
Living out our vision
Working hard in class
Producing excellent work
Demonstrating our values
Being a good friend and showing kindness within our community
Demonstrating responsibility and respect
Each week the house points are collected, and the winning house is announced in celebration assembly each week and shared on our newsletters.
Competitions and rewards take place throughout the year.