PSHE (including RSE)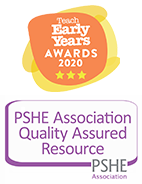 At St James CE Primary School, PSHE teaching aims to give children the knowledge, skills and understanding to lead confident, healthy and independent lives. PSHE underpins life connecting to our School Vision, School Values and the British Values.
Our school community is inspired by the Parable of the Sower (Matthew 13) where we are encouraged to think about and understand that the smallest things have the greatest potential when they are provided with the best environment for growth. This is exactly what we all strive for at St James'; a learning environment where all our children can flourish and grow in their own unique way.
Matthew 13 [Parable of the Sower]
High-quality life skills are essential for all children to reach their full potential and through the 1decision curriculum that we use to teach PSHE we believe that the curriculum delivers high quality resources to enable through provoking discussions and learning which will impact their own personal choices and understanding in life.
Mapped to the PSHE Association's Programme of Study, 1 decision ensures a full coverage of the statutory elements for Relationship Education and Health Education. The 1decision resources help children to develop the skills needed to manage different influences and pressures, as a part of their personal development. This allows children to experience challenging situations in a safe environment.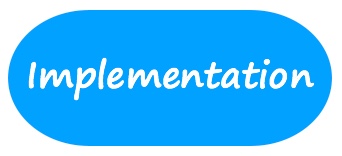 PSHE is delivered implicitly as well as explicitly, through many areas of school life including but not exclusively through collective worship, circle time, class discussion, extracurricular activities and campaigns like Anti-Bullying Week, Children's Mental Health Week, lessons and activities on different world religions. These all support teaching children the principles of PSHE.
The updated PSHE Association Programme of Study for PSHE education (2020) supports schools to provide a comprehensive programme that combines the new statutory content for Relationships Education, Relationships and Sex Education (RSE), and Health Education.
In the Early Years Foundation Stage, teachers will plan from children's own experiences through the seven areas of learning. Children are supported to progress their Personal, Social and Emotional Development on a daily basis through play based activities and role play. Play is an important vehicle for learning and appropriate resources are provided both within and outside the classroom. Adults in the EYFS are able to have numerous opportunities daily to link PSED cross curricular.
The PSHE Association has a recommended PSHE Programme of Study with three core themes for Primary PSHE. ​​In KS1 and 2, teachers will teach PSHE throughout the curriculum and in relation to the PHSE Programme of Study three core themes. Teachers will use a range of learning styles including class discussions, sharing time, stories and role-play to deal with issues that are planned or arise naturally.
Core theme 1: Health and Wellbeing
This area of PSHE teaches children:
What is meant by a healthy lifestyle

How to maintain physical, mental and emotional health and wellbeing

How to manage risks to physical and emotional health and wellbeing

Ways of keeping physically and emotionally safe

How to manage change, including puberty, transition and loss

How to make informed choices about health and wellbeing, and where to get help with this

How to respond in an emergency

To identify different influences on health and wellbeing
Pupils will learn things like the importance of personal hygiene; the physical differences between boys and girls; road safety, cycle safety and online safety; people who help us; how to talk about their feelings; and the benefits of physical activity. This is just a snapshot of the many elements that the Health and Wellbeing core theme covers.

Core theme 2: Relationships
This theme includes:
How to develop and maintain a variety of relationships, within a range of social and cultural contexts

How to recognise and manage emotions within relationships

How to respond to risky or negative relationships, including bullying and abuse

How to respond to risky or negative relationships and ask for help

How to respect equality and diversity in relationships
Among other things, children will learn to recognise that their behaviour can affect other people; to listen to other people and work and play cooperatively; to identify special people in their lives (parents, siblings, friends) and how they should care for each other; what physical contact is acceptable; and what to do if they're being bullied.
Core theme 3: Living in the Wider World
Through this theme, children learn:
About respect for themselves and others, and the importance of responsible actions and behaviour

About rights and responsibilities as members of families, other groups and citizens

About different groups and communities

To respect equality and diversity, and how to be a productive member of a diverse community

About the importance of respecting and protecting the environment.

About where money comes from, keeping it safe, and the importance of managing it effectively

The part that money plays in people's lives

A basic understanding of enterprise
Some of the things your child will learn include how to make and follow group, class and school rules; what protects and harms the environment; how to make choices about spending or saving money; ways in which we are all unique and the things we have in common; about basic human rights; and to respect national, regional, religious and ethnic identities.The 1decision resources have been built around the above three core themes, and the 10 principles of effective PSHE education, which can be found here:
https://www.1decision.co.uk/images/1decision-pshe-programme-of-study-v3.pdf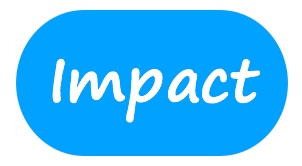 At St. James, we have a child-centred approach where pastoral care is at the forefront of all teaching and learning and all staff are committed to providing social and emotional support to the children. We use our Christian values to guide and support us in developing the child's social and emotional wellbeing.
Our school has developed an effective nurturing approach where play therapy and music therapy are available to support children's emotional, social and personal needs.
Pupils understand that we are a caring school who will listen and know they can talk to a wide range of adults because all relationships are based on trust and mutual respect. Children feel secure in coming and talking to the Senior Leadership Team, teachers, teaching assistants and lunchtime supervisors when they need to talk.
The impact of PSHE will be seen through our pupils who will be able to explain what they are personally focusing on to become better citizens in our school community and the world beyond. The high quality provision of PSHE education provides a range of positive outcomes, including improved attitudes to health, being able to deal with personal difficulties, improved behaviour and being able to engage in thoughtful, possibly provoking discussions on important topics. We want to ensure that as the children leave us they will:
Know how to keep themselves safe, make the right decisions and have an age appropriate understanding of themselves and others.

Understand what is needed to have positive relationships of mutual trust and respect.

Children will have developed self-discipline in their choices of what to eat and when to exercise based upon an understanding of the benefits this provides for their future life.