Year 1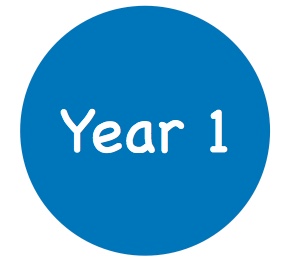 Welcome to the world of Year One. Year One is a fascinating place to be, the children are excited to learn new things and are on the verge of becoming independent learners. It's super exciting for us all. Year One is a happy place, with smiling engaged children who are happy to keep on learning.
Let me introduce myself. My name is Claire Miles and I am currently the Year One teacher here at St. James CE School, I am also the Assistant Headteacher, responsible for teaching and learning in the Early Years and Key Stage One. I have been teaching for more years than I care to remember, with a majority of those in the lower school.
Learning should be a fun, memorable experience. I bet we can all remember that one learning experience that shaped or changed us. Practical learning and learning for a purpose are always the lessons that seem to 'stick' and that is my wish for the children in Year One.
During the Autumn term the children will be accessing continuous provision which allows them to learn through their own interests and experiences. Running alongside this there is direct teaching and small group work which will build up over the term until we are teaching in a more formal style with whole class teaching and learning.
My hope for the children is that they foster a lifelong love of learning and always enjoy gaining knowledge and sharing their new skills with others, whatever that may be.